Snake Gully Cup Race Program
** Due to social distancing rules and in the interest of public safety, there are restrictions on the normal running of the 2020 Snake Gully Cup carnival.**

Numbers of Patrons able to enter the Snake Gully Cup and Hair of the Dog race days will be limited to pre-purchased ticket holders (for the general public), existing members and their guest, named racebook owners and syndicate managers who have runners on the day. Owners, who are eligible, will need to show photo ID on arrival and all attendees will need to sign a registry and comply with Covid 19 protocols.
Please understand, we are acting in the interest of public health and safety and apologise for any inconvenience that may occur.
This year there is a total prizemoney pool of $540,000 with the highlight being the $100,000 Gundagai District Services Club XXXX Gold Snake Gully Cup.
The following information is supplied by Racing NSW
Day 1 of Carnival : Snake Gully Cup Day
Friday 13 Nov 2020
SNAKE GULLY CUP . 1400m ($100,000)
Sponsored by XXXX Gold
OPEN HANDICAP . 1000m ($50,000)
BENCHMARK 60 HANDICAP . 1400m
CLASS 3 HANDICAP . 1180m
CLASS 1 HANDICAP . 1100m
CLASS 1 HANDICAP . 1400m
MAIDEN PLATE . 1100m
MAIDEN PLATE . 1100m
Day 2 of Carnival : the Hair of the Dog Day
Saturday 14 Nov 2020
HAIR OF THE DOG – BENCHMARK 66 HANDICAP . 1800m ($30,000)
Sponsored by the Gundagai District Services Club
BENCHMARK 55 HANDICAP . 1180m
CLASS 2 PLATE . 1000m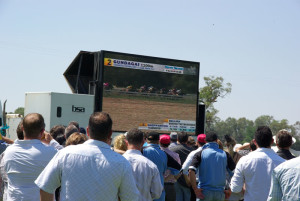 CLASS 1 HANDICAP . 1180m
CLASS 1 and MAIDEN PLATE . 1800m
MAIDEN HANDICAP . 1400m
MAIDEN PLATE . 1000m