Snake Gully Cup Marquee
The newly positioned trackside marquee is the place to enjoy the ultimate Cup Day experience.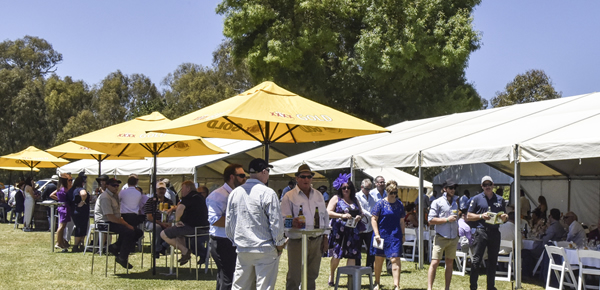 With excellent catering and a premium position on the racecourse adjacent to the track you are able to catch all the Snake Gully Cup action and enjoy the colour, glamour and excitement that a day at the races provides. Your marquee ticket includes:
        Course admission and race book
        Reserved seating in the exclusive Snake Gully Cup Marquee (tables of 10)
        3 course gourmet luncheon menu
        Beer, Wine, Champagne and Soft Drinks throughout the day
        Television screen and tote facilities
        Private courtyard area with outdoor seating and umbrellas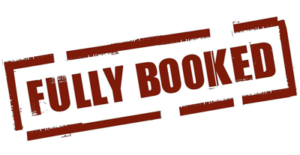 Tickets are $215 per person (incl GST) – available in tables of ten or individually.
Email barb@wiscombemedia.com.au for Snake Gully Cup Marquee tickets.
Bookings and pre-payment MUST be received by the Club by Friday 8 November, 2019.
FOR ALL OTHER PRIVATE MARQUEE ENQUIRIES AND BOOKINGS:
Len Tozer (Secretary)
Email Len Tozer
Buses will be operating – group bookings, pick up from motels, residences, town to racecourse and return are available.
Marquee Village
Experience the fun and excitement of the Snake Gully Cup Carnival in your own private marquee.
This year private marquees will be located in a convenient position adjacent to the horses warm up area. With a group of friends, clients or work colleagues, a private marquee in the Marquee village provides the perfect base for Snake Gully Cup day.
For those in the marquee village area, you will be serviced by a central bar – beverages must be purchased on-course from this area.
The Gundagai-Adelong Racing Club can tailor packages to meet your needs. This can include:
        Your own private marquee (various sizes: 3.6m², 6m², 9m x 5.4m)
        Tables and chairs
        Outdoor umbrellas
        Catering packages for food are available (see below)
Catering packages
Packages available include (prices are per person):
Hot Food Platters ($15pp) – party pies, sausage rolls, fish bites, spring roll, frankfurts
Cheese Platters ($10pp) – Cheeses, dip, biscuits, chips, cabana and fruit platter
Sandwich Platter ($7pp) – selection of fresh sandwiches
Cakes and Slices ($7 pp) – selection of cakes and slices
Orders, numbers and payment must be forwarded to Len Tozer by Friday 8 November 2019 so catering arrangements can be finalised.
Please contact Len Tozer with marquee and catering bookings by Friday 8 November 2019 (phone 0408 218 464).
Please note: There is no BYO alcohol allowed at the racecourse due to Liquor License regulations. Beverages for private marquees within the marquee village must be purchased from the central bar area provided.
ALL marquee bookings and payments MUST be made prior to Cup day.
FOR ALL MARQUEE ENQUIRIES AND BOOKINGS,
Len Tozer (Secretary)
Gundagai-Adelong Racing Club
PO Box 70
Gundagai 2722 NSW
Phone 0408 218 464
Fax 02 6944 1528
Email Len Tozer