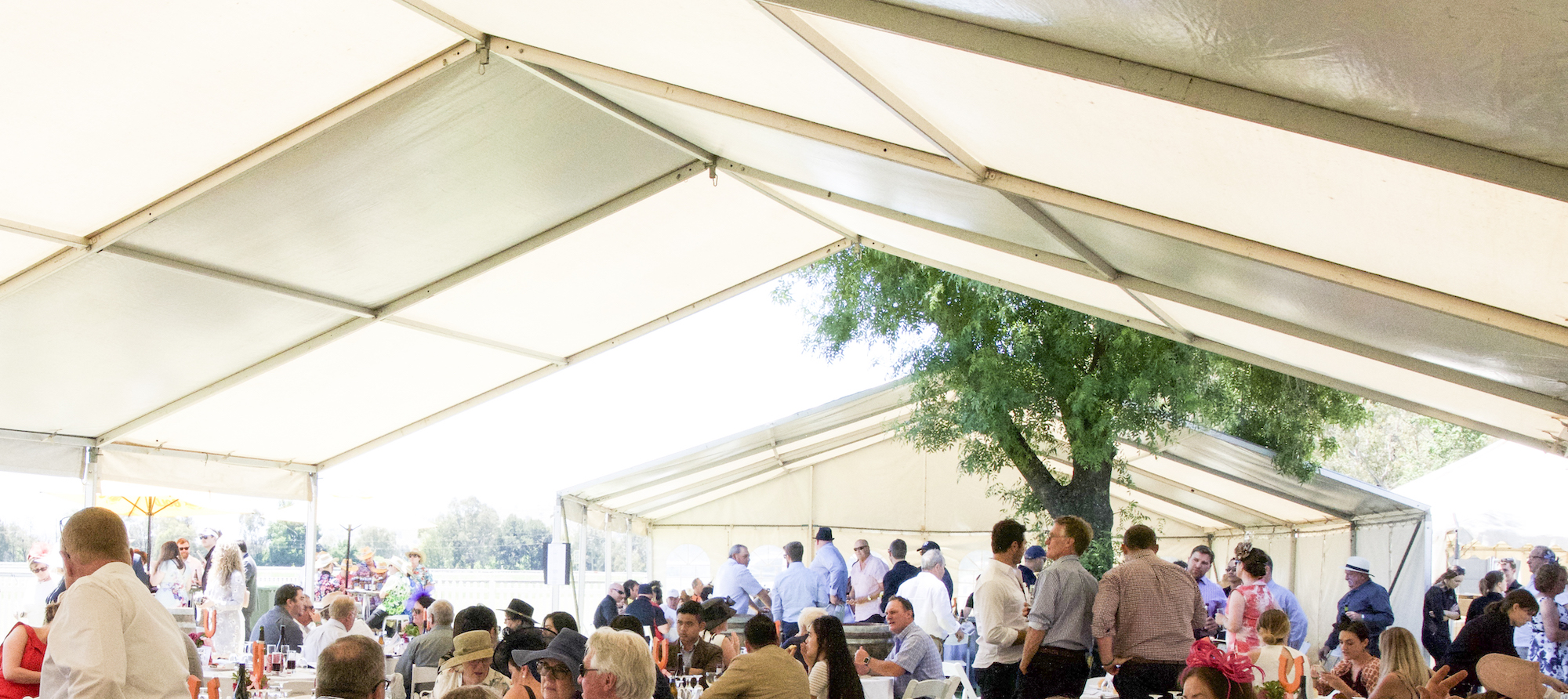 The Gundagai-Adelong Racing Club has two options available, both are outlined below:
Snake Gully Cup Marquee
The trackside marquee is the place to enjoy the ultimate Snake Gully Cup Day experience.
With excellent catering and a premium position on the racecourse adjacent to the track you are able to catch all the Snake Gully Cup action and enjoy the colour, glamour and excitement that a day at the races provides.
Your marquee ticket includes:
Course admission and race book
Reserved seating in the exclusive Snake Gully Cup Marquee (tables of 10)
3 course gourmet luncheon menu
Beer, Wine, Champagne and Soft Drinks throughout the day
Television screen and tote facilities
Private courtyard area with outdoor seating and umbrellas
Tickets are $220 per person (incl GST) – available in tables of ten.
For all enquiries and bookings please contact:
Barb Wiscombe
EMAIL: barb@wiscombemedia.com.au
Private Marquees
Experience the fun and excitement of the Snake Gully Cup Carnival in your own private marquee.
Private marquees will be located in a convenient position to enjoy race day. With a group of friends, clients or work colleagues, a private marquee in the Marquee village provides the perfect base for Snake Gully Cup day.
For those in the marquee village area, you will be serviced by a central bar – beverages must be purchased on-course from this area.
The Gundagai-Adelong Racing Club can tailor packages to meet your needs. This can include:
Your own private marquee (various sizes: 3.6m², 6m², 9m x 5.4m)
Tables and chairs
Outdoor umbrellas
Catering packages for food are also available
For all enquiries and bookings please contact:
Barb Wiscombe
EMAIL: barb@wiscombemedia.com.au