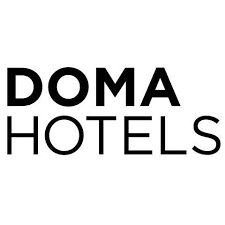 For your chance to share in almost $3000 worth of prizes at this year's Snake Gully Cup Fashions-on-the-Field Competition, choose your category and make the most of this year's great Spring Summer racing fashion.
TO ENTER, simply nominate and register yourself on Cup Day at the Fashions-on-the-Field registration table.
CATEGORIES
This year's Snake Gully Cup Fashions-on-the-Field event will feature four categories – Most Elegant Lady, Cutting Edge Lady, Best Dressed Couple and the Millinery Award for best headwear.
Most Elegant Lady
In the Most Elegant Lady category judges will be looking for classic tailoring, accessories that complement each other, all with a Spring Summer influence. Headwear is essential.
Cutting Edge Lady
Judges will be looking for fashion with an edge, an outfit that is 'on-trend', but again, with a Spring Summer influence. Headwear is essential.
The cutting edge category is very much about being fashion forward and really expressing your individual style.
Best Dressed Couple
Judges will expect complementary styling when it comes to the Best Dressed Couple category.
Millinery Award
Those entering the Millinery Award category need a statement headpiece.
Complimentary styling is what the judges will be looking for, so make sure your headpiece is carefully considered in your overall styling.
How to Enter
Entrants can nominate themselves on the day with an on-course facility set-up specifically for Fashions-on-the-Field entrants.
Fashions-on-the-Field Judges
Rodee Manefeldt
Rodee Manefeldt is an internationally qualified Fashion Designer. She also has a Teacher's Diploma in Modeling and runs Roseheart Models in Tumut. There she teaches young girls about health, beauty, etiquette, public speaking, ramp and photographic modeling. Rodee (pronounced roodeer) has also studied Acting for Film and worked as a professional model in Cape Town, South Africa. In 2015 she won the provincial title, Miss Kwa-Zulu Natal and went on to be crowned Miss Mzansi (South) Africa 2016. As a result Rodee has worked with various charities and she loves giving back to the community. She has judged many beauty pageants and fashion shows over the years and says she is thrilled to join the Fashion-on-the-Field judging team this year.
Anthony Porombka
Anthony Porombka is one of Canberra and Queanbeyan's leading hair stylists. With more than 15 years experience, Anthony has worked alongside some of the Australia's top hair stylists and has worked at fashion weeks and hair expos. Anthony now owns his own salon and strives to create fashion forward styles. His other interests have included showing and training horses and standard poodles for royal shows and championships. We are delighted to welcome Anthony to our 2018 Fashion-on-the-Field judging team.
Sponsors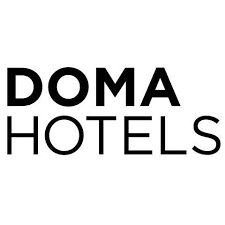 Major sponsor of this year's Fashions-on-the-Field is DOMA Hotels Group