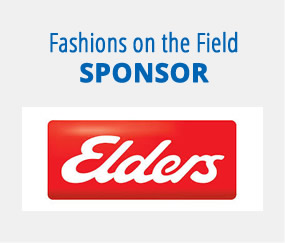 For your chance to share in almost $3000 worth of prizes at this year's Snake Gully Cup Fashions-on-the-Field Competition, choose your category and make the most of this year's great Spring Summer racing fashion.
TO ENTER, simply nominate and register yourself on Cup Day at the Fashions-on-the-Field registration table.
CATEGORIES
This year's Snake Gully Cup Fashions-on-the-Field event will feature four categories – Most Elegant Lady, Cutting Edge Lady, Best Dressed Couple and the Millinery Award for best headwear.
Most Elegant Lady
Judges will be looking for classic tailoring, superior attention to details, accessories that complement each other, all with a Spring Summer influence. Headwear is essential.
Cutting Edge Lady
Judges will be looking for fashion with an edge, an outfit that is 'on-trend', but again, with a Spring Summer influence. Headwear is essential.
The cutting edge category is very much about being fashion forward and really expressing your individual style.
Best Dressed Couple
Judges will expect complementary styling when it comes to the Best Dressed Couple category.
For the men, lighter shades in suiting are big this year and judges will be looking for an injection of colour whether it be in a tie or shirt.
Millinery Award
Those entering the Millinery Award category need a statement headpiece.
Complimentary styling is what the judges will be looking for, so make sure your headpiece is carefully considered in your overall styling.
How to Enter
Entrants can nominate themselves on the day with an on-course facility set-up specifically for Fashions-on-the-Field entrants.
Fashions-on-the-Field Judges
Emma Giammarco
Emma Giammarco has been a personal stylist for almost 10 years, working in Sydney initially for Westfield and then started her own styling business with a focus on making women and men feel good in their clothes. Emma was also the marketing manager for Racing NSW for two years from 2008 to 2010.
Tanya Ellis
Tanya Ellis is a personal fashion stylist and image consultant and the founder of Sarah & I Styling. Tanya believes that everyone – regardless of location, budget, body shape, or age – deserves to feel their best every day.
Tanya has styled individual clients throughout NSW, Victoria and Tasmania, worked with teenagers on body image and self-esteem and hosted fun and informative styling workshops for regional women.
Sponsors
Major sponsor of this year's Fashions-on-the-Field is Elders Gundagai, which is offering cash prizes across the four categories. Prize sponsors include the DOMO Group (accommodation partners), Carmel Butler Millinery, The Yard Studio and Emma Giammarco.